Are you running on a basic Comcast package for Internet service, or have you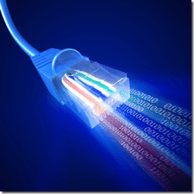 compared your current plan to what they now offer? If you are still operating under your initial starter package, it may be time to take a closer look. Comcast has new plans that could help increase your Internet speed. It may require a little more money, but it can really make your Internet service scream. Some clients have found that for as little as $20 per month, they can actually triple their Internet speeds.
So, although it requires more money, the benefits you receive from faster network performance, improved employee productivity, and reduced frustration may make it worth the investment. If you suffer from slow Internet speed, it is definitely worth a look.
If you have any questions or concerns, please contact our Professional Services Group.