Annual SMB

Hot 101 Identifies Best-in-Class Global MSP Businesses

& Leading Trends in Small and Midsize Managed Service Market

August 26, 2020: Daystar has been named as one of the world's best SMB managed service providers on the new annual Channel Futures SMB Hot 101 rankings for 2020.
Applicants completed an exhaustive survey and application this spring to self-report product offerings, annual total and recurring revenues, profits, revenue mix, growth opportunities and company and customer demographic information. Winners were ranked on a unique methodology that weights revenue figures; long-term health and viability; commitment to recurring revenue; and operational efficiency.
Channel Futures is pleased to name Daystar to the 2020 SMB Hot 101.
"We are excited to be included on Channel Futures' inaugural SMB Hot 101 listing," says Keith Bamford, CEO and Co-founder of Daystar. ""We deliberately designed our process to help businesses navigate growth, increase efficiency, and mitigate cybersecurity risks. It's very rewarding to be recognized by a ranking that focuses on proactive measures, strategic initiatives, and revenue development."
In the 13 years since its inception, the MSP 501 has evolved from a competitive ranking list into a vibrant group of service providers, vendors, distributors, consultants and industry analysts working together to define the growing managed service opportunity.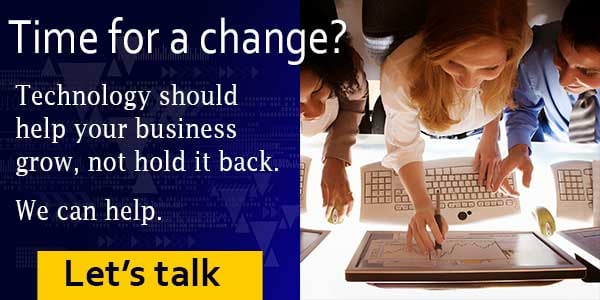 "We here at Channel Partners and Channel Futures believe that entrepreneurship is the backbone to the American economy, and that the SMB is the lifeblood of the IT channel," says Kris Blackmon, Senior Content Director at Channel Partners and Channel Futures. "We have worked for over a year to create a program that recognizes those small-but-mighty MSPs that keep our industry strong, healthy and growing, and I am thrilled at the quality of the partner businesses reflected in this inaugural list."
The data collected by the annual MSP 501 program drives Channel Partners's and Channel Futures's market intelligence insights, creating robust data sets and data-based trend reports that support our editorial coverage, event programming, community and networking strategies and educational offerings. It serves as a lynchpin to dozens of programs and initiatives.
The complete 2020 MSP 501 and 2020 SMB Hot 101 lists are available at Channel Futures.
Background
The 2020 MSP 501 list is based on data collected by Channel Futures and its sister site, Channel Partners. Data was collected online from Mar. 1 through June 30, 2020. The MSP 501 list recognizes top managed service providers based on metrics including recurring revenue, profit margin and other factors.
About Daystar
Daystar is a managed services provider and technology alignment integrator for small to midsized businesses. Because businesses deserve smart, secure, and reliable technology support and guidance, we developed a business-aligned IT support platform that helps organizations create a hassle-free workspace, achieve business goals, and keep data safe.
Daystar exists to help small to mid-sized businesses grow across New Hampshire, Maine, and Massachusetts. After two decades in the technology industry, we understand the dynamics of change. We embrace it and hope to help others in their journey as well.
Located in Newington, NH, Daystar was founded in 2000. For more information on Daystar, please visit www.daystarinc.com.
About Informa Tech
Channel Futures, Channel Partners Online, Channel Partners Conference & Expo and Channel Partners Evolution are part of Informa Tech, a market-leading B2B information provider with depth and specialization in the Information and Communications (ICT) Technology sector. We help drive the future by inspiring the Technology community to design, build and run a better digital world through our market-leading research, media, training and event brands. Every year, we welcome 7,400+ subscribers to our research, more than 3.8 million unique visitors a month to our digital communities, 18,200+ students to our training programs and 225,000 delegates to our events.
###
---
Daystar is a managed IT services provider and business technology integrator serving businesses and organizations in the tri-state area throughout New Hampshire, Maine, and Massachusetts.