It's no secret that technology has changed drastically just in the past decade, and it will continue to change in the decades ahead. Information technology is an ever-expanding area, which can make it difficult for businesses to keep up, especially if you're also trying to run a company. To make life easier, plenty of owners will turn to business technology consulting to solve their problems and help them succeed.
Outsourcing to an IT consulting firm can help you deliberately plan your technological infrastructure to optimize business operations and reduce the frequency of computer issues. In fact, when you're working with the right technology consultant for your business, you can even use their services as a way to strategically benefit your bottom line.


So, What Exactly Is Technology Consulting?
At its core, technology consulting is a service that helps you address the unique strengths and weaknesses in your business technology to better support your needs. Consulting agencies primarily advise companies on how to leverage technology to streamline systems, improve communication and foster overall growth.
With technology being such a broadly defined asset that has nearly infinite use cases, not all IT consultants are the same, and there's a wide range of skill sets and specialties offered depending on the individual or agency. These can vary between things like digital strategy, artificial intelligence, cybersecurity, universal business challenges, building websites, custom software, new software, new procedures, and assessing potential security risks. It can also be a combination of any of those listed.
Business technology consulting goes far beyond your computers and servers, though. It can also be a new way to approach strategic developments in your company. An IT consultant could help you plan the development of your technology infrastructure by assessing if your business technology adequately fits your business needs. This can help reduce downtime due to tech issues, reduce the frequency of tech issues and provide room to grow into new spaces. If you're looking for a technology overhaul, consultants can help you build a tailored IT roadmap that will show you all the steps you need to take to reach your goals.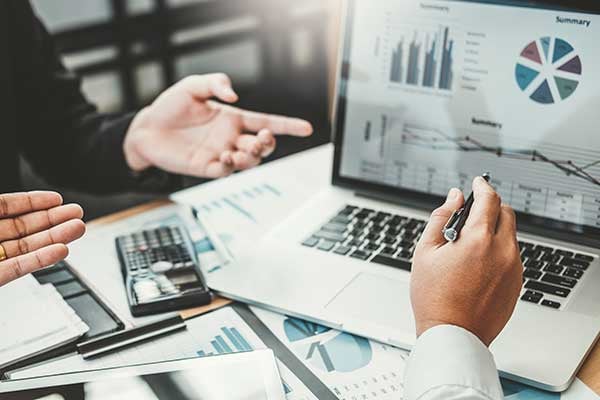 Using IT to Achieve Business Objectives
Most businesses see IT services as something they simply manage because technology hiccups are inevitable. It's a common business problem, but hopefully, the issues don't take too long to fix. When you shift your mindset, though, and start to think of IT as a strategic plan instead of a series of quick fixes, you can drive your company's growth and significantly reduce the number of technical problems you face. This is how business technology consulting can facilitate a digital transformation in your company.
For example, many B2B businesses struggle with accounts receivables eating into the productivity of their administrative staff. The process is often manual, with employees chasing after customers for signatures, documentation, or payment. A strategic business IT consultant could find an automated solution that helps you reduce these labor-intensive tasks and win back time for your employees to do other things.
A Daystar client previously spent 300 hours per month across six employees chasing accounts receivables. Using a simple digital solution, we cut those 300 hours to 20 hours per month, allowing them to reallocate that time to more strategic initiatives.
When implementing a new strategy, it's important to make sure everyone is on the same page. IT changes often affect the whole company, not just one department, so alerting managers of a major change or asking for their input can help smooth out the process. To address major issues, a CIO might have meetings with each department head to determine their biggest complications, then bring these to a consultant to find IT solutions that address those operational challenges.
There are a few ways you might use IT to improve your business processes:
Use more automation in your systems to cut costs.
Implement new messaging tools that help you better communicate with clients and improve the customer experience.
Streamline your workflows with advanced or custom software.
Have your consulting company monitor your network safety to protect against potential hacks, malware or viruses.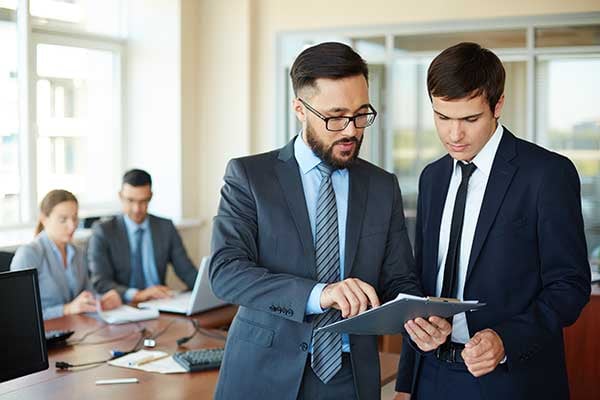 How Do I Find a Technology Consultant I Can Trust?
Finding a consulting firm you trust might seem difficult. How do you know they'll deliver? How do you know they're capable of helping your business? With all the money you'll invest in their services, you deserve to have some peace of mind when hiring a technology consulting service. There are a few steps you can take in the process to ensure you find the right agency to partner with.
The first step is to take a good look at your business model and the goals you hope to achieve. Every business operates uniquely, so you need a consultant that understands your needs. For example, a consultancy that specializes in healthcare IT probably wouldn't be much help to a construction business. You want to find a company that has access to the right technology for your business so they can help you reach your goals.
When you're researching potential companies, be sure to investigate what supplemental services they can offer. Some agencies have additional certifications from major tech companies like Microsoft or Google and can work wonders in those spaces. Others might offer add-ons to standard packages that could benefit you in an area you hadn't considered. It's important to see what else an agency offers because you never know what you might need in the future, and you want a consultancy that can grow with you.
The facts and figures are all well and good, but you want to make sure it's not just all great marketing. To see some concrete evidence of how previous projects have progressed, go through some of the agency's client reviews or case studies. These detail other clients they've worked with, what strategies they implemented and the results. It's a great way to get an idea of how they would treat your company if you decide to do business with them.
Adding IT Consulting to Your Business
When it comes to technology, do you feel like you're winging it or falling behind? In addition to seeking out the help of a qualified business technology consultant, you should also work on developing a clear business IT strategy. You'd be surprised how much smoother business can run when you have a powerful IT team on your side.
Are you following our blog?

Subscribe to stay informed about the latest developments in IT Support!