A new malware version of the Crypto virus is making its way into Inboxes this morning. If you should receive a message similar to the one shown below, please delete it immediately.
The variations we have seen today include email attachments that are said to be account statements, notes, or checks. However, the attachments are actually malware. Once a person clicks on the attachment, they are infected.
Daystar advises all clients to be wary of attachments they did not expect to receive, or from companies with whom they are not familiar. The best way to protect yourself is to delete any questionable e-mail. We also highly encourage you to notify all of your users and make them aware of the new Crypto attacks.
An example of the email is below: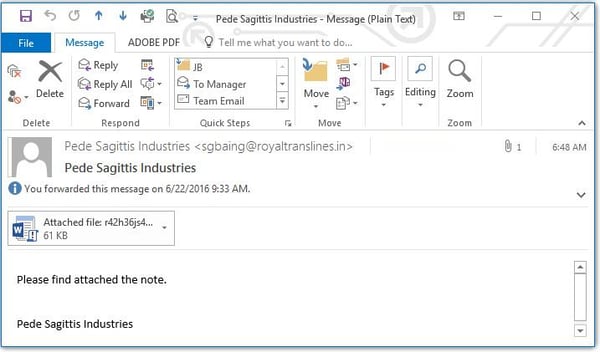 If you have any questions or concerns, please contact us via your client portal, e-mail, or via phone at 603.766.5924 x3. Again, please share this message with your users. Stay safe!